ContactUs
Contacter:Ligang Liu
Mobilephone:86-13400211588
Telephone:86-311-88708888
Fax:86-311-88709840
MailBox:baidukuangchan@163.com
QQ:1097702829
Post Code:050502
Address:NO.88 In Donghushe industrial park,Lingshou Country
Yellow pebbles>>Yellow pebbles
Yellow pebbles
---
Core clew:Yellow pebbles
Yellow pebbles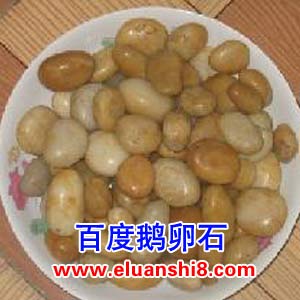 Pebble & cobble stone can be used in the area of sideway, pave way, road. Usually used for Massage stone. Excllent materials for footpath. And good decorative material for wall and floor.
Cell phone: +86 15203215701
Email: feijinshukuangchan@hotmail.com
Address:
NO.88 In Donghushe industrial park,Lingshou Country,Shijiazhuang Hebei Province
Welcome to our factory and It is my pleasure to give you some detailed information.
Copyright © 2010-2011 Baidu Pebbles Factory In Lingshou Country All Right Reserved
Contacter:Ligang Liu Mobilephone:86-13400211588 Telephone:86-311-88708888 Fax:86-311-88709840
Mailbox:baidukuangchan@163.com QQ:1097702829
Post Code:050502 Address:NO.88 In Donghushe industrial park,Lingshou Country,Shijiazhuang Hebei Province
技术支持:
Shijiazhuang Huihuangyuan commercial Trade co., Ltd